How will Queensland state waste levy set at $35 effect Skip Bin prices?
| | | | |
| --- | --- | --- | --- |
| Authored By: | Steve Shergold | Published: | 2011-11-20 14:03:43.0 |
| Originally Published By: | Bins Skips Waste and Recycling | | |
brisbane skip bin prices will un-doubtedly go up at the beginning of December 2011 when the Queensland governments waste levy commences. Currently, much, if not most of the waste placed in skip bins goes to land fills with little of no recycling. So the Queensland government's objective or hope is to encourage recycling by imposing a waste levy on each toone of waste sent to landfills.
The landfill operators will collect this tax from skip bin operators and other waste companies that use landfills to dispose of their weaste. The waste levy being a charge fopr each toone of commercial, industrial, construction and demolition waste that is disposed of in the operator's landfill. Th intent of the levy is to encourage greater recycling and reuse of waste materials.
The waste levy will no doubt be passed back onto the consumer of waste services whether they are small buisinesses, local residents cleaning up or tradespeople like builders, plumbers, concreters, landscapers etc.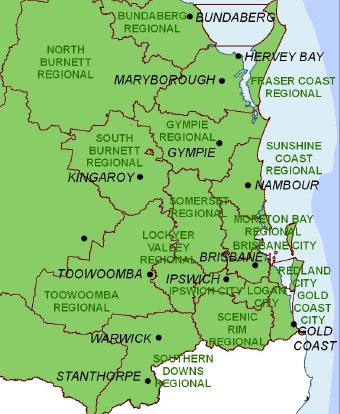 The waste levy does not apply to all of Queensland it only applies to 34 local goverment areas that inlcude:
Brisbane City
Ipswich
Logan
Gold Coast
Moreton Bay
Lockyer Valley and
Toowoomba to name a few.
For more details on where else in Queensland the Waste levy appears head to the government website at
DEM
.
What type of Skip Bin will be affected by the Queensland waste levy?

Any type of skip bin that has what is perceived as comerciakl, industrial, construction and demolition wastes. So it will be interesting to see if skip bins conataining plain household waste like clothes, old furniture and electrical goods are included, don't hold your breath in hope.
The levy will vairy according to the type of waste too but again it is not clear how this will translate to skip bin prices. Commercial, industrial, construction and demolition waste will incurre a waste levy of $35 a tonne.